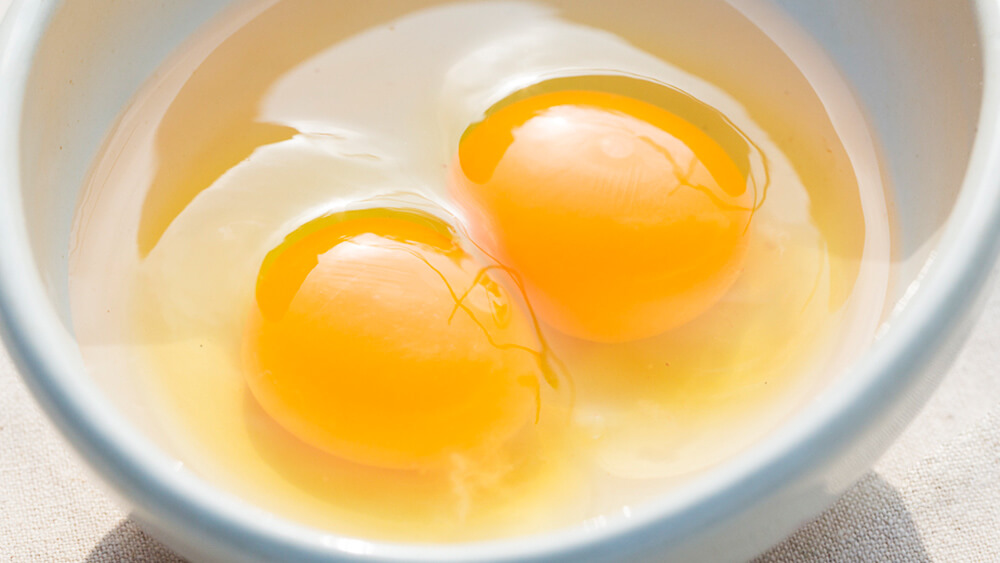 Producing great tasting mayonnaise by changing what needs to be changed.
We started off with only 500 chickens, but since our 360 yen products were competing against 90 or 100 yen packs, we used to end up with leftover stock.
When the eggs began reaching their expiry dates, we'd sometimes dig holes in the ground and dispose of then that way, but then an acquaintance of ours came up with a better idea – Mayonnaise.
We checked the mayonnaise recipe of a large manufacturer, but instead of following it to the letter, we decided to use the minimum amount of ingredients necessary to make mayonnaise.
The manufacturer basically flavored its mayonnaise with condiments, but for an Okinawan touch, we decided to give ours a vinegary flavor instead, just like what we used to eat when we were little.
Large companies have laboratories with numerous employees, whereas our staff can be counted on one hand. However, when someone tells us that something tastes bad, we honestly accept the criticism and immediately change what we can. We don't get attached to doing things in a certain way.
That is how we created our own delicious, eggy mayonnaise flavor.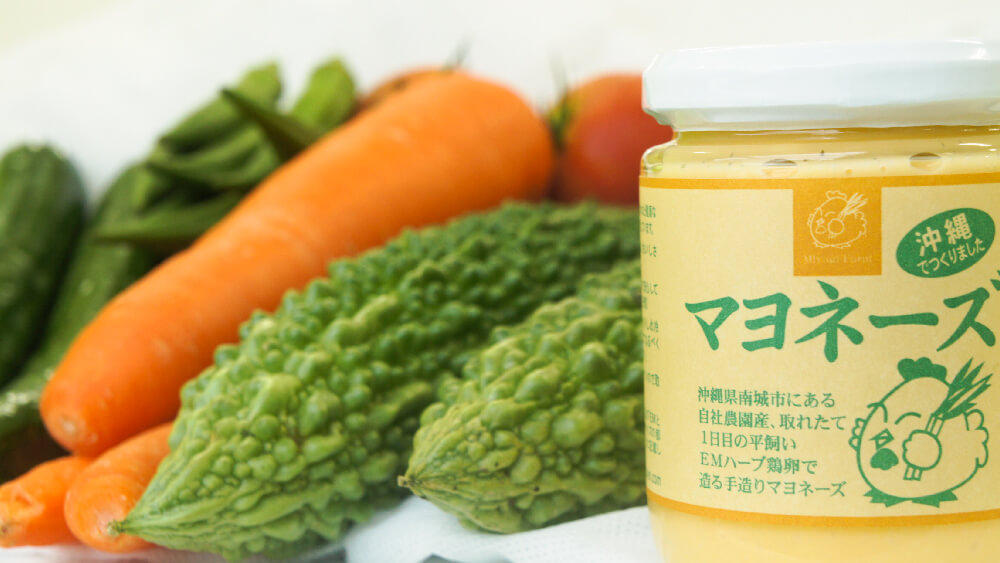 The customers who enjoy and trust in our products
We don't want to waste any of the meat from our chickens or any of the vegetables from our contract farmers. However, the reality is that even if a product is delicious, its shape might not be perfect, or if we sell too many of the same vegetable, the market might become oversaturated, dropping the price.
To avoid this, our job is to process these products to make them even more delicious and easier for our customers to use. Moving forward, we're going to use processing to increase the number of customers that enjoy and trust in our products.