"Providing happiness and good taste for everyday living"
We create a happy future through deliciousness, by valuing emonotial connection and cooperation with the local community.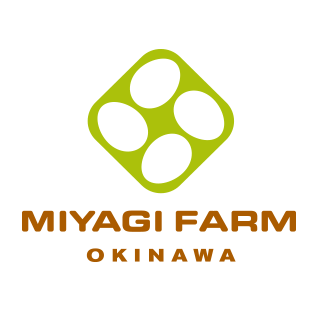 The philosophy of Miyagi Farm and the coming together of four pillars is expressed through four eggs, which rotate to represent environmental sustainability.
We base ourselves on these four pillars to turn a dream of "beautiful development" into reality. We do this while respecting Okinawa's culture and tradition and aiming for a sustainable, recycling-oriented agricultural system.